And just like that, the Major League Soccer regular season is nearly over. Some teams have only five matches remaining, and the hopes for a turnaround, surge or significant change in fortune of any sort are beginning to meet an immovable force: the calendar.
Six points back of a playoff spot may not seem like much, but it does at this time of year. Where are four points to clinch home-field advantage going to come from now? Hell, FC Cincinnati could secure the Supporters' Shield by next weekend.
- Stream on ESPN+: LaLiga, Bundesliga & more (U.S.)
- MLS playoff tracker: How Messi and Miami, every club can reach postseason
So how do the league's 29 teams stack up with the end of the regular season creeping ever closer?
---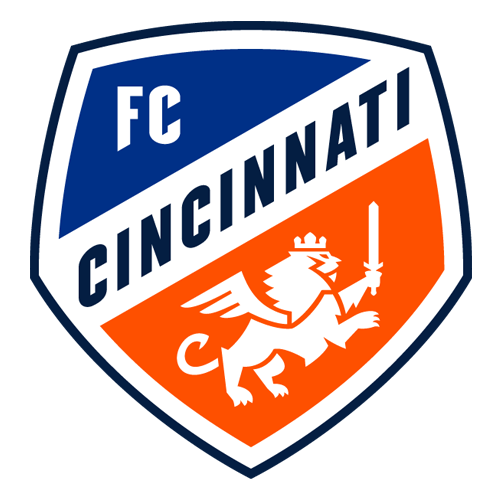 1. FC Cincinnati
Previous ranking: 1
It took 45 minutes for the Cincy offense to join the match, but it fought back for an impressive draw in Philly. Cincy has a comfort and confidence that you'd expect from a team on its way to winning the Shield.
2. Philadelphia Union
Previous ranking: 3
For one half, the Union were making a strong claim as the league's best team, but they couldn't close it out and had to settle for a point against Cincy.
3. Columbus Crew
Previous ranking: 2
The Crew probably should have won in Orlando, but the Lions finished superbly to take all three points. The result isn't so much to be concerned about and the attack is humming, but they were broken open a little more than they'd like and goalkeeper Patrick Schulte got a little lost. With the playoffs around the corner, they're going to have to tighten up if they want to lift the Cup.
4. Orlando City
Previous ranking: 7
Exploria Stadium was buzzing, they got into a shootout against an Eastern Conference rival, Facundo Torres came up big in just 33 minutes and they hit for a stoppage time winner to beat the Crew. It was a night to remember in Orlando.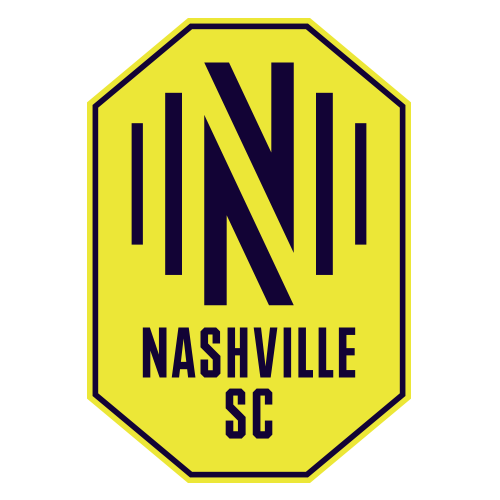 5. Nashville SC
Previous ranking: 4
A bye after the international break means Nashville will have had 18 days between games when it takes the field next.
6. LAFC
Previous ranking: 6
For most teams, beating the Galaxy has become a rite of passage, but LAFC haven't been so fortunate. Dispatching their rivals this weekend is exactly what the Black and Gold needed to kick-start a run in that puts them back among the title favorites.
7. St. Louis City SC
Previous ranking: 5
Trips to LA and Houston over the last two weeks, and they got a point off each. When you rack up the points early in the season that they did, all you have to do is see things out down the stretch, and that's what City is doing en route to the top seed in the West.
Is Bruce Arena's time in MLS over?
The Futbol Americas team wonder if we've seen the last of Bruce Arena in MLS after his resignation from the New England Revolution.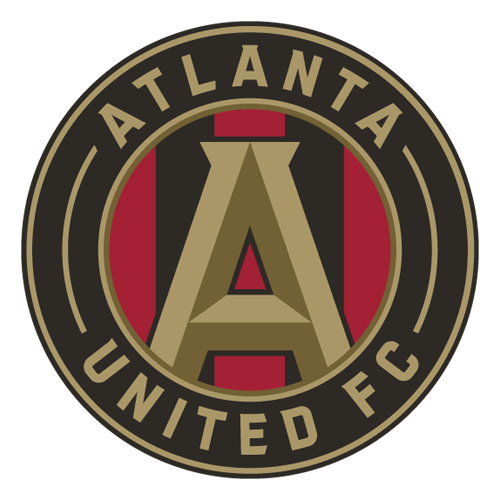 8. Atlanta United FC
Previous ranking: 9
We still have to see if the Five Stripes can piece together a good enough defense to make a run at the cup, but the way they tore apart Miami was another reminder that, ever since their shrewd summer signings joined up, they absolutely have the attack to get it done.
9. Seattle Sounders
Previous ranking: 11
The Sounders keep playing pretty well but also doing just enough wrong to rob them of victories. It cost them again in a 1-1 draw with Dallas, and it's just as easy to see it costing them their season as it is them ironing out the edges and racking up wins. Which way will this team go?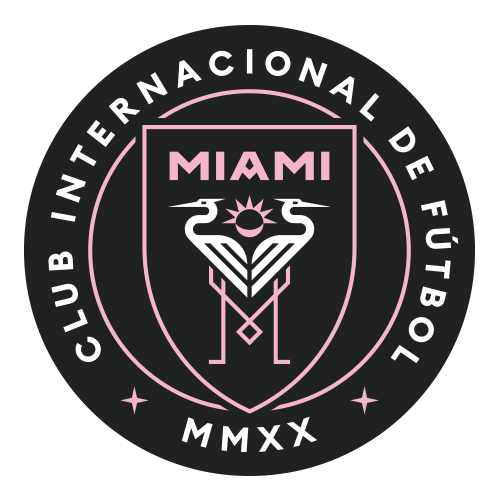 10. Inter Miami CF
Previous ranking: 8
Inter's turnaround hasn't been entirely about Lionel Messi. There are lots of other changes that have helped too, but the way they got smoked by Atlanta without the Argentine made it abundantly clear that any Miami success sure does have a lot to do with Messi. Cue the "duh."
11. Vancouver Whitecaps
Previous ranking: 13
A seven-game late-season road trip would trip up most teams, but a win over TFC has the Caps with three wins and a draw from the first four games of their extended road run. If they can play well in the next three, you're talking about a team that will rightly feel like it can do anything, including make a playoff run.
12. New England Revolution
Previous ranking: 10
Somehow getting clarity on Bruce Arena's status didn't settle anything in New England whatsoever, and a tumultuous week on and off the field ended with a loss to lowly Colorado. It wouldn't be a surprise to see the Revs go into freefall, but let's take another week or two to get a better read on where this team is going to be mentally and emotionally down the stretch.

13. Houston Dynamo
Previous ranking: 14
The Dynamo's goal against St. Louis was so pretty that it deserved to be a winner. It's too bad they conceded late and had to settle for a draw, but they moved one point closer to a playoff berth.
14. Minnesota United
Previous ranking: 12
We can sit here and say the Loons are a good team that has all the ingredients, because they do, but it's mid-September, they haven't put together a long stretch of good play yet and they have just one win from their last five games after losing at home to SKC. There may not even be a playoffs in Minnesota to put it together for.
It's time to hit the gas, Loons.

15. Real Salt Lake
Previous ranking: 15
Summer is long gone for RSL, whose June and July excellence has given way to post-Leagues Cup struggles. A loss in San Jose was the third in their last four.
16. Sporting Kansas City
Previous ranking: 16
Age has not been kind to goalkeeper Tim Melia, but he came up huge in Sporting's win over Minnesota to keep their playoff hopes alive.

17. San Jose Earthquakes
Previous ranking: 19
A lot has changed in San Jose this season, but maybe nothing has been as important as the signing of Daniel. He was outstanding again to beat RSL, 2-1.
18. FC Dallas
Previous ranking: 17
A home draw with Seattle isn't the worst result, but it wasn't exactly an inspiring performance and they have just one win since July 1. Now, they find themselves below the playoff line too.
19. D.C. United
Previous ranking: 20
Taking a point in Charlotte was exactly what D.C. needed to keep some distance between them and their challengers for the final playoff spot in the East, but they could have won this game and that extra bit of cushion in the standings would have been nice.
20. Charlotte FC
Previous ranking: 18
If the Crown are going to make the leap to claim their first-ever playoff appearance, they have to take care of business at home. They didn't do that against D.C. and were rather fortunate to get a point.
21. LA Galaxy
Previous ranking: 21
What's worse than having a flawed roster? Having a summer transfer ban. What's worse than having a flawed roster and a summer transfer ban? Watching your roster succumb to a slew of injuries. Oh, and the Galaxy lost to LAFC too. It's been that kind of year for Greg Vanney and Co.
22. CF Montréal
Previous ranking: 22
A draw against Chicago kept CFM three points clear of the playoff line. Their push for a postseason spot presumably will not include Matko Miljević, or should we say the rumblin' Matko Milojevic.

23. Portland Timbers
Previous ranking: 25
Look who's in a playoff spot! A win over Austin pushed them above the line because, thanks to the new format, it takes only two road wins all season to get into a postseason place.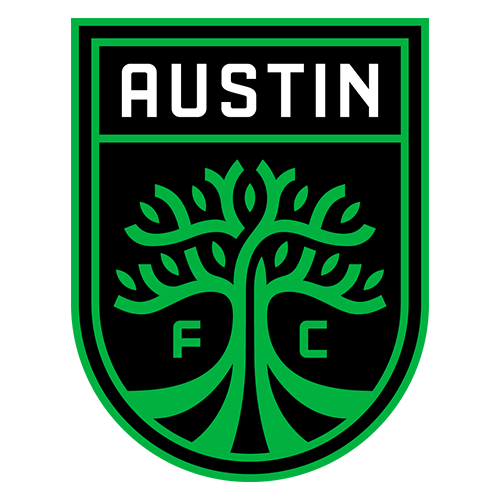 24. Austin FC
Previous ranking: 23
If you thought the first part of Austin's season was rough, take a look at the one draw from their last five matches. Sure, they can still make a run at a playoff spot, but after their loss to Portland, would you bet on them?
25. New York Red Bulls
Previous ranking: 24
The Red Bulls went into the Hudson River Derby and mostly executed their game plan, playing aggressively and breaking up anything their rivals wanted to do. It was good enough to earn them a 0-0 draw, which just about sums up their season.
26. New York City FC
Previous ranking: 26
NYCFC can't afford to draw at home with how woeful they've been on the road. Unfortunately, that's exactly what happened as the Red Bulls walked into Yankee Stadium and turned things into a high-speed collision.
27. Chicago Fire
Previous ranking: 27
The Fire sure as hell have themselves a goalkeeper, as Chris Brady was awesome yet again. Unfortunately, he can't also score goals, and they left Montréal with only one point when they needed three.
28. Colorado Rapids
Previous ranking: 28
The Rapids won a real game! Sure, it was against a Revs team that had an exceptionally messy week, but it was just their second win since May 6 so it doesn't matter how it came. Now, about that fan protest that is extremely fair and overdue ...
29.Toronto FC
Previous ranking: 29
The Reds scored first against the Whitecaps, so they had a lead. They didn't hang on for a result, but hey! A lead happened!