For host nation India, this Cricket World Cup has been laden with layers of expectation, pressure and history from the very start.
And their tournament will come full circle on Sunday when it faces Australia in the final, 45 days after they played each other in the tournament's opening game.
India eased to victory by six wickets in that game and have since dominated its home tournament with 10 consecutive wins, ratcheting up expectations in the cricket-obsessed nation that has waited 12 years for another one-day trophy.
On the other hand, Australia's tournament spluttered into life following two losses in its opening two matches, against India and South Africa, before it won eight consecutive matches to navigate the group stage and defeat South Africa in the semifinals.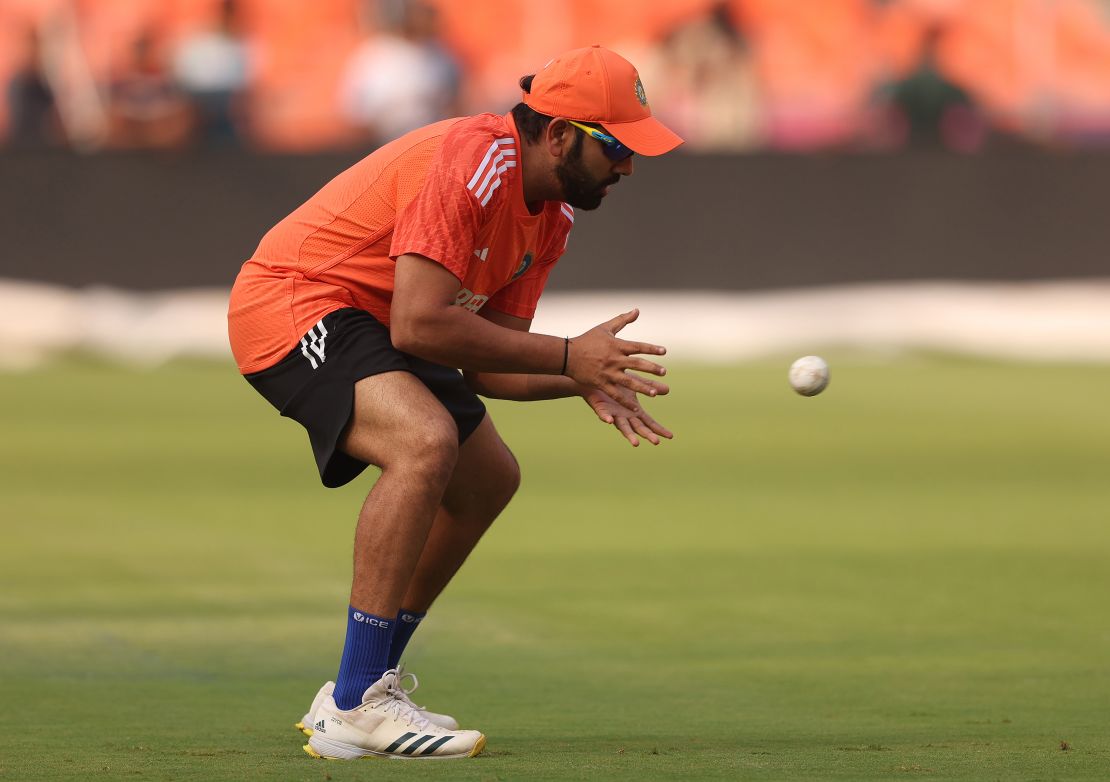 "We want to take on the best. (India) have been the best in the tournament so far," Australia's Mitchell Starc said ahead of the final, according to Reuters. "It's why we play the game."
Cricket occupies a specific and special place within India's collective consciousness as its national sport, shedding its associations with British colonialism to be seen as a symbol of the country's future.
"Being an Indian cricketer, you have to deal with pressure," captain Rohit Sharma told reporters on Saturday.
The 132,000 capacity Narendra Modi Stadium in Ahmedabad is set to be full on Sunday, with almost every fan in attendance expecting nothing less than an India victory.
"The crowd's obviously going to be very one-sided but in sport, there's nothing more satisfying than hearing a big crowd go silent and that's the aim for us," Australia captain Pat Cummins told reporters on Saturday, per the ICC.
"You've just got to embrace every part of a final … you know in the lead-up there's going to be noise and more people and interest and you just can't get overwhelmed."
Masterminded by coach Rahul Dravid, India's team has become a well-drilled, well-balanced unit, with a top five batting line up that has contributed a combined average of 71.66 runs and an impressive pace attack alongside the spin bowling of Kuldeep Yadav and Ravindra Jadeja.
And, of course, at the team's heart is Virat Kohli whose record-breaking exploits have further solidified his position as India's talisman.
He hit a record 50th ODI century against New Zealand in the semifinals, eclipsing Sachin Tendulkar's previous mark, and has become the highest-scoring batter at a single men's World Cup tournament with his 711 runs so far.
Australia's route to the final has provided moments of brilliance too, most notably Glenn Maxwell's remarkable innings of 201 not out from 128 balls to help secure his team's place in the knockout stages, when defeat to Afghanistan seemed all but assured.
How to watch
In the USA, the match will be broadcast on WillowTV and will also be available on the ESPN+ app. Fans in India will be able to watch on Star Sports Network while those in Australia can tune in to Fox Sports and Kayo.
A full list of broadcasters around the world can be found here.